School-Centered Housing Response Model (SCHORE)
SCHORE is a school-centered housing model which proposes that, through the relationship between families and their school community, schools in partnership with housing organizations can intervene before a family becomes housing unstable. By intervening early and connecting families to affordable housing, students may benefit both emotionally and academically, ultimately providing better outcomes for housing unstable families and improving the connection between schools and housing.
Model Overview
We are working with the Baltimore Department of Housing and Community Development to connect the housing production work of this project with Baltimore City Schools' deep familiarity of the children and families in their school community. These houses will be dedicated to the neighborhood school in which the houses are located and under that school's direct control to place families in those homes.
Fill out the following form to download the SCHORE Executive Summary and White Paper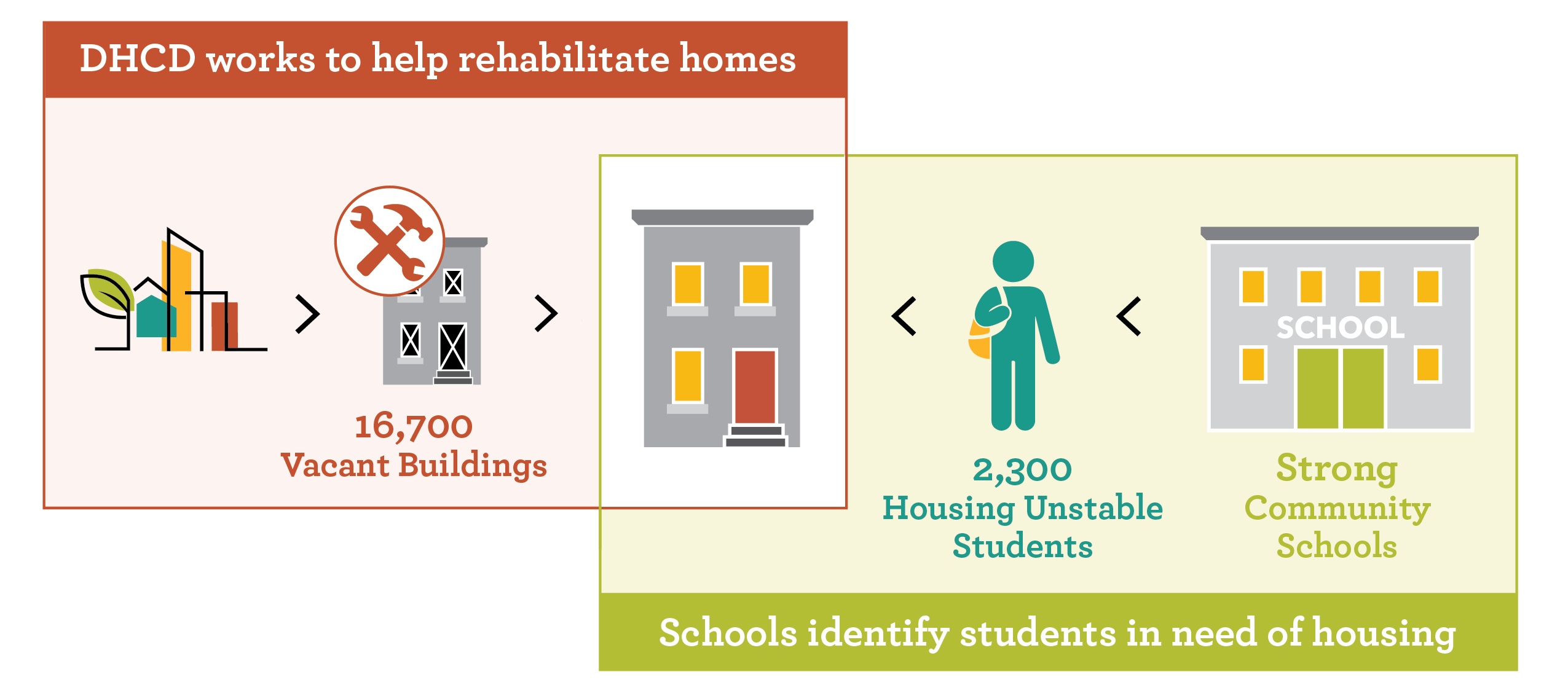 The Theory of Action
If we provide long-term affordable housing with intensive, case management services, then we will improve the lifetime prospects for the low-income children and families who participate in the program, as well as the stability of the school.