Our school districts are moving forward with reopening plans for the fall. The first day of school is looming and the waiting game is up. They have to make thousands of decisions with zero certainty of how next year will look. When COVID hit in March, there was no choice but to stand up distance learning. Now, four months later, most districts are only marginally better prepared for the 2020-21 school year.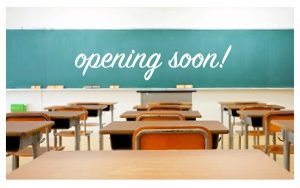 After an unprecedented spring, we can't afford another extended period of learning loss, and, based on the reopening plans we're observing, that's exactly what we might get.
The need to reopen effectively, and not just wing it, is heightened by the magnifying glass COVID-19 and the murder of George Floyd has put our institutions under, including our public schools. The last semester of schooling at home was especially troubling for students of color and likely exacerbated the achievement gap. Many of us know (and others are coming to realize) that it's not the students but the institutions that have to change if we're going to eliminate that gap. So, if public education this fall looks like a slightly modified version of what we were doing before, no one should expect anything but similar dismal results.
If we're serious about changing institutionally racist policies and practices and achieving more equitable outcomes for our students, we should be using data much more robustly than what we're seeing. The puzzle most districts are trying to solve, as difficult as it may be, is fairly straight-forward: How do we maximize the number of students we can bring back to our buildings given state and local requirements for social distancing in enclosed spaces?
But that thinking is devoid of the educational urgency and prioritization we should be applying to this exercise. We don't just have a health and safety problem. We have a teaching and learning problem too, and students of color are bearing the brunt of it. Without the proper context of the current situation, the space planning focus ignores the fact that brown and black kids are much more likely to have…
Fallen farther behind last semester
A parent who lost a job during the pandemic
Experienced trauma due to sickness or death in the family from COVID
Underlying health issues that put them at risk for life-threatening effects of COVID
Housing instability
Food insecurity
Parents who cannot work from home
Insufficient internet access and broadband speeds
Inadequate computer equipment for video streaming
I could go on. But if we're not taking these and other disproportionately balanced issues into account in determining reopening plans, how can we claim to be concerned with and focused on equity?
I've seen some school districts require parents to choose in-school or all-virtual options by some arbitrary date which locks them into that choice for the next school year. I've seen hybrid models that are grade level specific. I've even seen examples of localities changing the standard distancing guidelines from six feet to three in order to get more kids back in school buildings.
All of these alternatives are as understandable and even reasonable as they are inadequate. Unless reopening plans are more directly based on the specific educational, social-emotional and economic needs of children and their families, viewed through the prism of equity, the end result is going to be a widening of existing gaps.
Districts should right now be collecting, verifying and analyzing stakeholder data on individual needs and circumstances and prioritizing reopening options based on accelerating learning for those most negatively impacted by what we did last school year.
I am not suggesting this is an easy task. UPD is working with one small district and advising a mid-size one on their reopening game plans. We know firsthand how hard this situation is and how overwhelmed most districts are by it. But difficulty is no excuse. If they don't have the staff to do the data gathering, analysis, and planning, districts should augment their capacity with a Tiger Team of cross-functional experts who can shoulder some of that work. And if they can't afford that resource, they should be asking their philanthropic partners to pitch in.
We might be on track to widen the achievement gap now, but it's not too late to change that outcome. Soon it will be.