Many who know me know that, despite my rational self, I have been unable
to break the codependent habits formed over a lifetime as a professional
football fan.
I love the game in spite of the NFL's toxic masculinity that enables sexism, sexual harassment, and sexual assault. In spite of decades of turning potentially great Black quarterbacks into wide receivers. In spite of the reluctance to protect and care for the minds and bodies of the players whose talents have catapulted the NFL to being the multi-billion dollar, TV-revenue juggernaut that it is today. And in spite of the league's shameful reaction to Colin Kaepernick's peaceful antiracism demonstration by capitulating to Donald Trump's cynical and transparent reframing of Black protest as anti-American behavior. Over the years, despite all of these off-field travesties, the play on the gridiron and the excitement of the games have kept me hooked. But today it is nearly impossible to love professional football.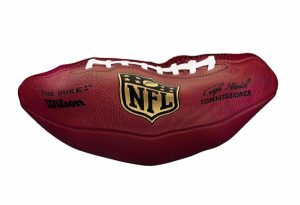 At the culmination of what is the best run of playoff games in my lifetime, Brian Flores's class action lawsuit against the NFL and three of its teams has reminded us of how racially entrenched the league's owners still are when it comes to coaches and back office executives. Seventy percent of the NFL's players are Black, yet there is currently only one Black coach among the league's 32 teams. There were nine coaching vacancies in the NFL this post season. The first five have all been filled by white men. And with compelling evidence that his interview with at least one team was a sham, Flores is sacrificing his own professional career to call out the continuing disregard for racial progress the NFL perpetuates.
I'm listening. And I hope others are too.
I do hope other Black coaching candidates who have been snubbed by the NFL will have the courage to join the class action law suit. But even more, I hope the white coaches, executives, players, and other NFL insiders—many of whom have only recently and tentatively come around to acknowledge the league's racial disparities—also speak up about what they've seen and heard about the league's racist tendencies.
This may be a Black issue, but it's a white problem, and the white people associated with the NFL have to own up to this as an issue and actively participate in changing it if we ever expect to see different outcomes.