Today's mission critical task in education is reinvention. The problem is that transformation requires creativity, time and capacity—all in short supply after COVID-19 has left our education systems exhausted. Yet to address learning gaps and stand up effective and diverse blended learning models, education organizations need to fundamentally reinvent themselves to be ready for 2020-21. 
In 1970, NASA brought in an agile, cross-functional team of experts called a tiger team to create the solutions for bringing the Apollo 13 astronauts home. We have an Apollo 13 moment in education right now. We are in outer space and can't return to earth using the same tools and strategies we've used before.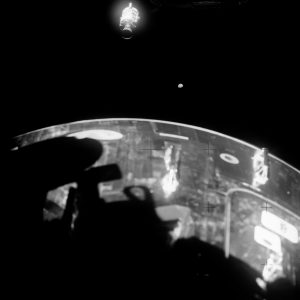 To provide the urgent planning and implementation capacity needed by districts, UPD has developed tiger teams to embed consultants within districts for rapid response. This is not an outsourcing of control and decision making. It is the speedy deployment of desperately needed dedicated resources to ensure better preparedness for a continuing crisis next year. 
Here's where we believe tiger teams will be helpful:
Assessing multiple strategies from various viewpoints to speed up decision making

Adding capacity to do detailed research and analysis to make sure assumptions are correct 

Providing people who jump fully into implementation design, planning and even mundane delivery tasks, as necessary

Assisting in managing large-scale organizational change and building capacity to make it stick
School districts and states will not all be starting from the same place, and each organization will have its own priorities and needs related to staff augmentation. Even in the best of times it is difficult and time-consuming for organizations to identify, hire and deploy new staff members. Here are seven steps you should cover when systematically addressing your district's reaction to this semester's learning loss:

UPD is providing tiger teams as dedicated resources for our partners for technology adoption, change management, professional learning, and effective data use, among other COVID recovery priorities. 
Next year, we are counting on our teachers nationwide to level up the work they have been doing to reverse the learning gaps for a generation of students. This is an unprecedented challenge that none of us was prepared for, but we can agree on one thing: failure is not an option. 
We want to learn from you! Share your successes and challenges amidst COVID by clicking HERE.